Relubrication Services
Proper bearing lubrication helps reduce friction, prevent wear and tear, mitigate heat generation, and protect bearing surface from corrosion. Whether it is from lubricants breaking down or the presence of particulates or contaminates, bearing performance diminishes over time. Our Bearing relubrication service is an extremely effective and cost‑saving solution to extend and enhance bearing service life without replacing the bearings or parts themselves.
LILY Bearings has standard greases and oils as well as a large stock of specialty lubricants to help refurbish and relubricate your ball and roller bearing inventory. We are capable of relubricating almost any bearing types, including ball bearings, miniature bearings, shielded bearings, and instrument bearings. For example, we can wash and relubricate your bearings with the same lubricant or a different lubricant. Using our specialty lubricants, you can repurpose your existing bearings to meet the most exacting specifications and stringent industry requirements. We have specialty lubricants for high-speed, extreme temperature, low torque, high wash and sterilization, and highly corrosive applications.
The following are just some of the relubrication options that we provide:
Stock lubricants
Specialty lubricants
Customer-supplied specialty lubricants
Grease
Oil
Grease plate
Oil film
Oil plate
Serialization
Dip and drain
Dry-film lubricants (for example, dicronite)
Lube dry (wash only)
Vacuum impregnation
Lubricant and solvent mixtures
Lube weight documentation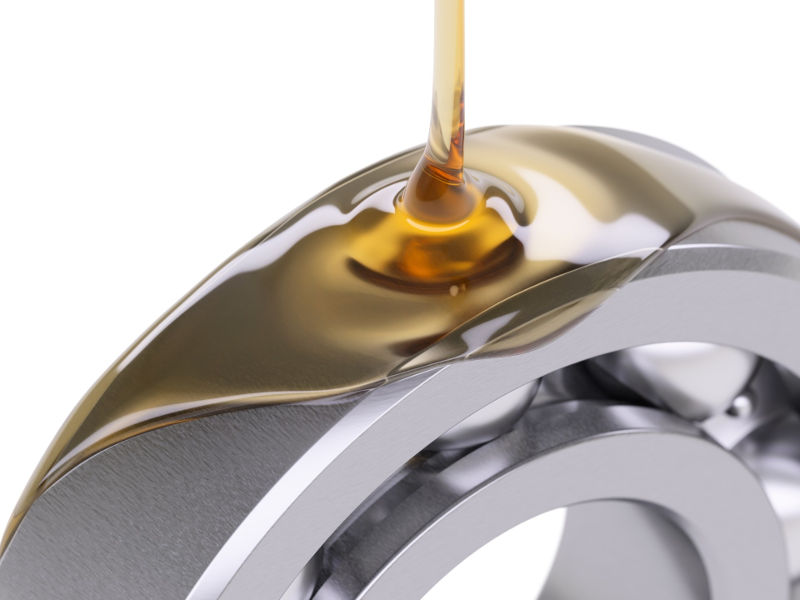 Industries We Serve
LILY Bearings provides wash and relubrication services for almost any OEM bearing and bearing parts in our highly specialized clean-room facility. We specialize in the relubrication of bearing applications in the following industries:
Aerospace
Medical
Pharmaceutical
Food and beverage processing
Automotive
Military and Defense
Machine Tools
Industrial
Sports and Recreation
Railroad
Precision Machining and Instrumentation
Automation
Oil and Gas
Energy Generation
For more information about our relubrication services, contact our knowledgeable sales department.